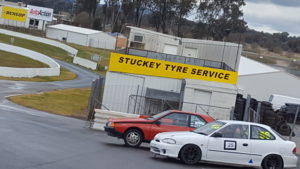 Nine of our members braved the cold and the wet at Winton on Sunday.  By all accounts they all enjoyed themselves with some good times being set, albeit hampered by the weather.
Rob Belcourt was trying out his newly acquired RS Megane 225, David Kirsa in the trusty Fuego, Adam Turner in his RS Clio 3 Gordini, David Bertuch in the RS Megane 275 Trophy R and Simon Hopkins in an RS Megane 250/265.  Daniel Groszek, James Thomas, and Jason Hopkins were all in RS Clio 2's. New member Ashey Thomas also joined un in his Ford Fiesta RS.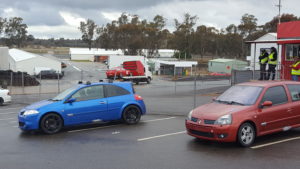 Whilst there were a couple of oopsys among our members, none came to grief
Myself along with Jeni Sammons and Graeme Edwards went along to have a look and support our members.