Membership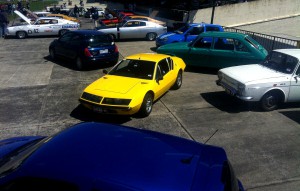 At the Renault Car Club of Victoria, new members are always welcome.
As with most clubs, more club members means more member participation and that means a better club with more to offer.
With Renault's return to the Australian market and the corresponding increase in new Renault owners our membership has steadily increased but of course we'd still love more.
If you are interested in becoming a Renault Car Club of Victoria member, check the calendar and come along to a meeting where you can meet and greet other members. You don't even have to own a Renault to join…
Want to Join?
If you want to join the Renault Car Club of Victoria simply download the membership application form using the link below (word document), fill it in and then send it – along with the appropriate payment (listed on the form) – to the club at:
Membership Secretary
Renault Car Club of Victoria
55 Hastings Ave, Blackburn South
Victoria 3130