We had a reasonable turnout of cars on Sunday considering the event fell on the weekend before Cup Day and the weather forecast was not overly inspiring.
The cars covered many eras of Renault with some notable absences. Unfortunately there were no R8's and no Dauphines.  A couple of notable cars were Mike Garafillis R12 Gordini, John Hardy's Alpine A110, Joost Kuckartz R5 Convertible and an R5 Turbo2.
There were two awards to Renaults on the day. One was a judged award for best Renault and that was won by David Jenkins for his R750.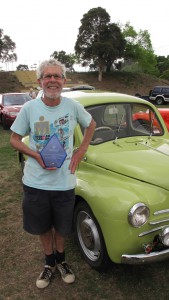 The other was a peoples choice award which went to Rowena Rasmussen for her Caravelle.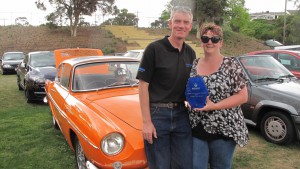 We had three new members join on the day and we welcome them to the club.