Our drive day to Maryborough went well last Sunday with a good turnout of members and a variety of Renaults. We had a 750, an R5, an R12, an R16, an R17, a Fuego, four RS Clio's and an RS Megane.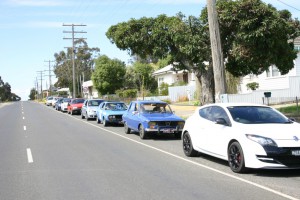 Most of us started from BP Calder (almost on time) at 9.30 am. Paul Stewart in his R17 joined us at Gisborne as we headed for the Moto Bean Cafe at Malmsbury. The cafe was an ideal place to stop for coffee with a couple of cars and a few motorcycles on display inside.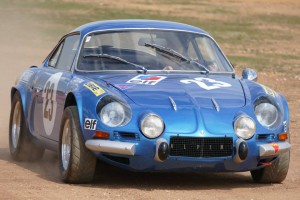 We then travelled on to Maryborough airport where there was an air display in progress as we arrived. Most of our group (all but me) were directed to the car display area to park.  They decided my car was too new. I was a little disappointed with this having organised the day. I will eventually get over it.
Colin Stark was competing in the sprints on the airstrip in his A110 Alpine. The record for his class was 17.7 seconds. He managed to reduce this by 3.13 seconds to 14.57 seconds.  Great effort.
It has been suggested that we make this an annual drive which we will consider but we may need to leave a little earlier to get the most from the day.